When James Newman announced the re-release of
The Wicked
and unleashed that 80s throwback cover people went nuts! And for good reason. The cover is full of good ole badassery
Reviews are rolling in with equal praise for the story which you can check out
here
.
I am happy to say the Book Club is taking on this nostalgic horror title this sweltering July. James is a veteran board member and he has been writing for a long time too. GradeCCCC is a big fan and from what he's told me Newman's work is very cinematic and he is a writer after the old school horror fan's heart. This is my first time reading Newman's work though, so I'm gonna pull up a chair next to my window air conditioner today and dig in! I had to get the paperback version though because that cover is too boss to pass up
You can pick up
The Wicked
at
Shock Totem
or
Amazon
.
Thanks to Dark Mark for the banner above. And if you missed it, here is a pic of the book: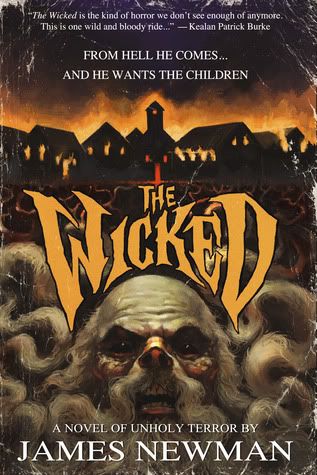 James Newman's website
Shock Totem's website
Join usssssssss!